We have stored some older pony truss bridges, that we have removed from various county roads, they are too narrow for today's modern farm equipment, and were replaced with more modern steel/concrete bridges. We feel that they still have life left in them, perhaps to be used as a private bridge leading to a scenic subdivision, or in the confines of a golf course, or just in your back yard.
If you might be interested in looking at one of these ageless wonders, please give us a call:
We would be glad to give you a quote and speak with you about your site conditions to determine what type of foundation your project might require.
812-882-0850 or 812-336-3438 Ask for Dan or Chad
OUR STOCK IS CONSTANTLY CHANGING, SO EMAIL OR CALL FOR UPDATED INFO. danr@clrincgrp.com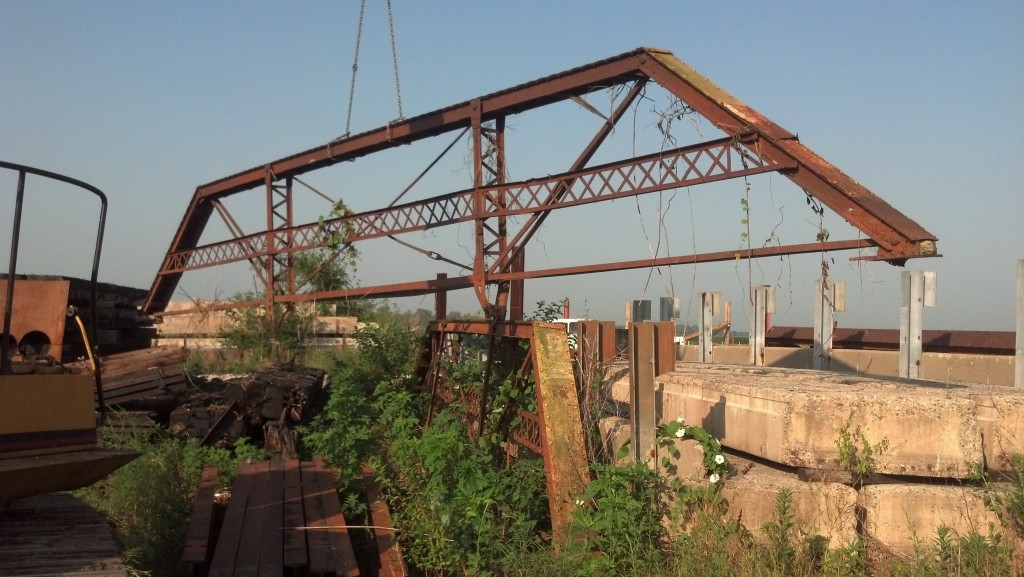 These bridges come and go, so be sure to email with a request if you have something in mind.
Because of the different types of flooring systems, we do not include any floor material with these bridges.
Basic bridges

START

at around $7000.00 each – as-is on our lot.
Prices vary according to condition and length
We can ship anywhere, for an additional cost, or you can pick one up yourself.
We are located in Southern Indiana.
The sizes available are under constant change, so call for a list
The pictures below are bridges that have been sold, but you can see what they have looked like.